Greetings!
We are offering several advertisement options on this site.
Any service is provided "as is" - we do not guarantee any traffic/clicks/FTD - you buy it under your complete responsibility and understanding.
Placement price is per one geo/folder - e.g. only within https://betzoid.com/it/ and all pages relevant to that country.
List of countries available for placement
Our website has ratings and reviews under such countries:
1. Review for Your Bookie
Review ($200) or 6 Reviews ($1000) for different geo/folders.
What you get in return:
A positive review of your brand - ours or your text.
A direct link (js link) to your betting site - for one year.
Maintenance and update of the review every month for one year.
Exchange for a backlink - It is possible to publish the review free of charge in exchange for a dofollow link from your website.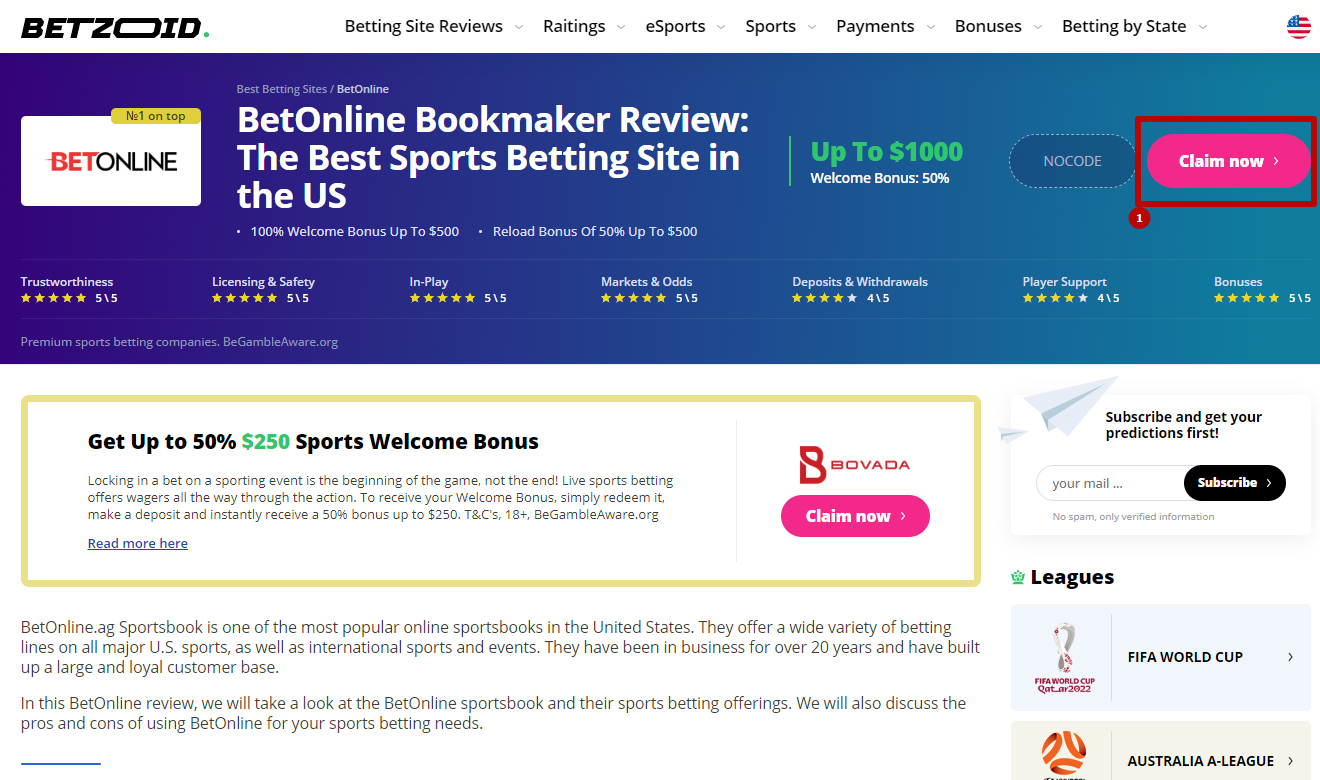 2. Bonus Banner for your Bookie
Bonus Banner ($1000 per month) - Placement of the link + logo in the promotional bonus banner (on all pages within the same geo).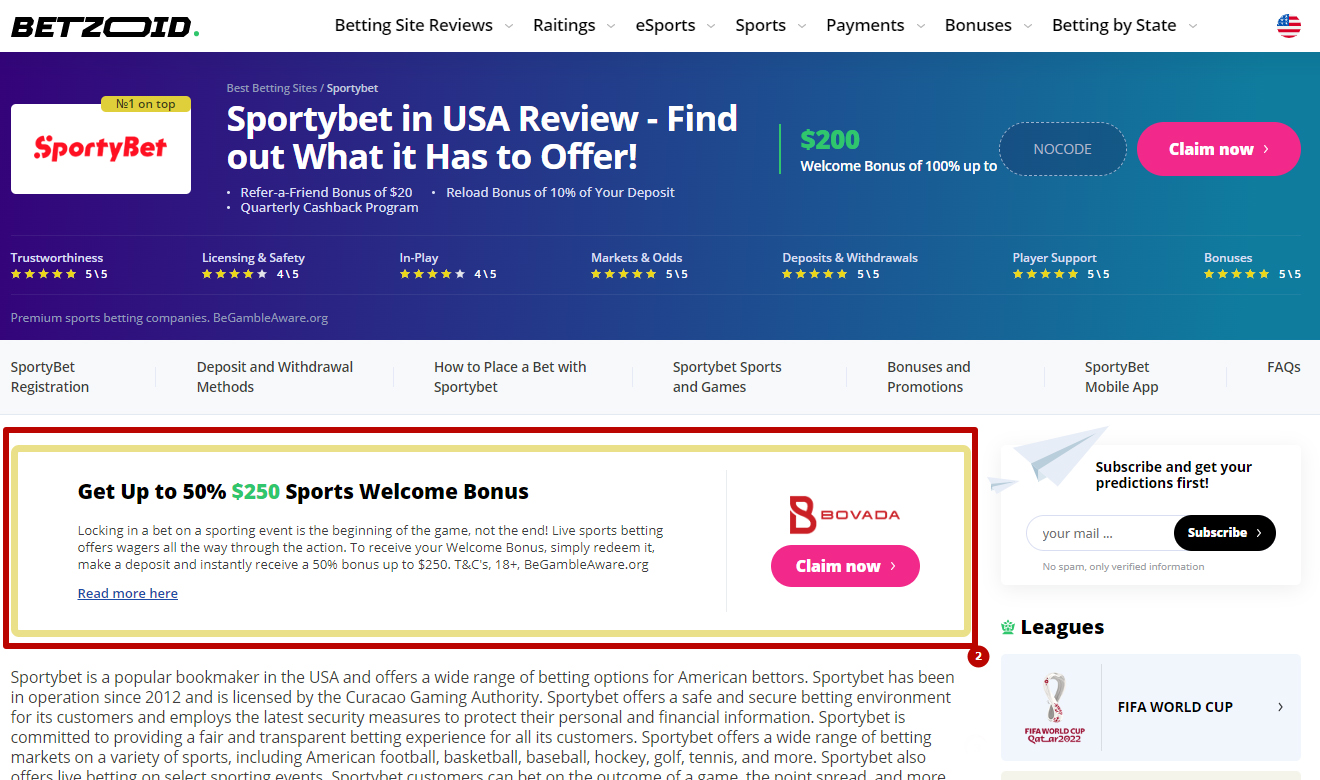 3. Place in our Rating of the Betting Sites
Position in our rating (prices below) - we place your bookie in all the rating tables through the site.
| Position | Price for 1 month | Price for 3 months |
| --- | --- | --- |
| 1️ | 1500💲 | 4000💲 |
| 2️ | 1200💲 | 3100💲 |
| 3️ | 1000💲 | 2500💲 |
| 4️ | 850💲 | 2200💲 |
| 5️ | 750💲 | 1900💲 |
| 6️ | 650💲 | 1600💲 |
| 7️ | 550💲 | 1400💲 |
Places in the top 8-10 positions have a fixed amount of 400💲 per month or $ 1000 for 3 months.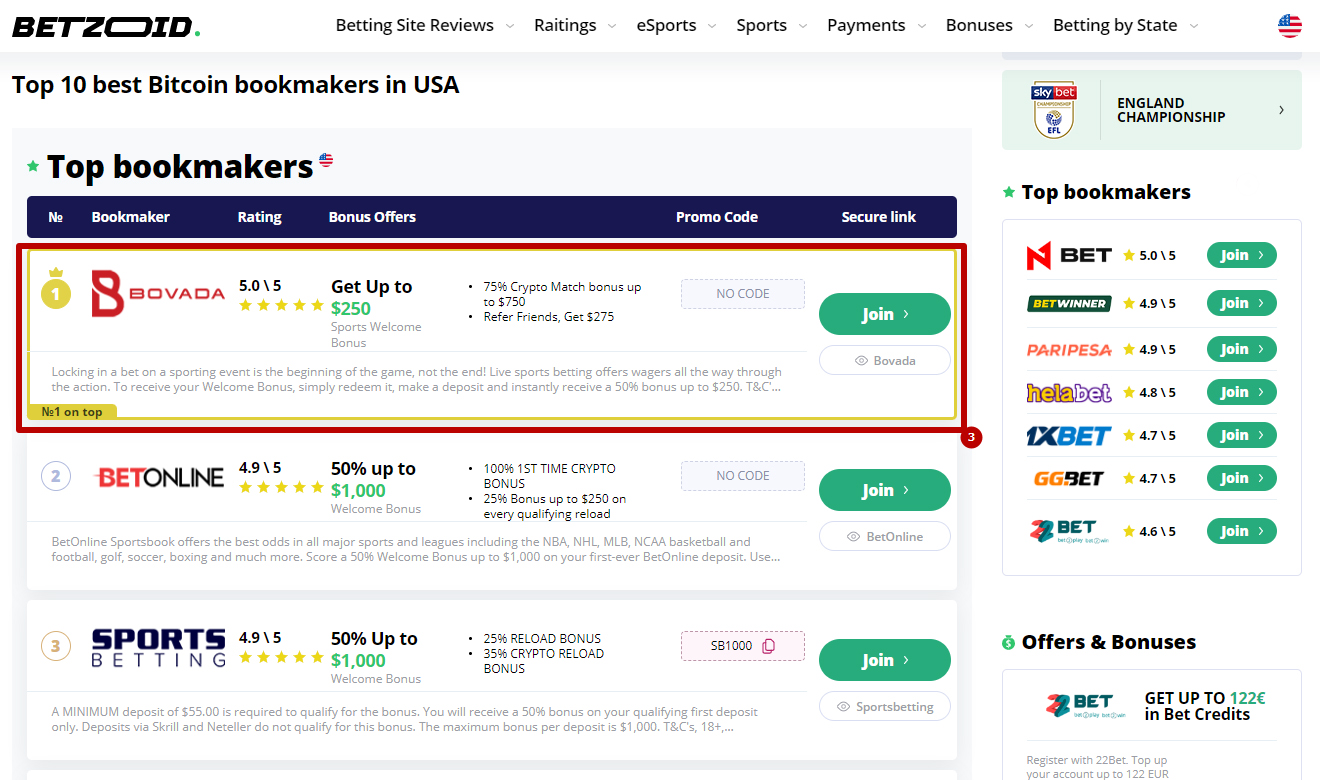 4. Dofollow Links from Our Website
Review with Dofollow Link
This offer includes placing a review of the betting site with a dofollow link! The cost is 700💲per year.
Press Releases with Dofollow Link
You can also buy press releases with dofollow link on our website! These offers are limited to 15 posts (this is to prevent our site from turning into spam resources with thousands of links to external sites).
The cost is 600💲 per year. Also, if you buy 5 or more press releases - the price will be 500💲 for 1.
Dofollow Link from Homepage
The next offer - link from our homepage. You get a quality dofollow link from our homepage for just 2000💲 per year! The offer is limited to just 5 spots.
Dofollow link from local folder home page
This offer includes placing a dofollow link on the home page of a local folder ( example betzoid.com/us/). The cost is 1000💲 per year. The offer is limited to just 2 spots per country.
By purchasing this type of placement, you get a promotional post for one year on our site in a separate category, as well as a dofollow link, which qualitatively affects the SEO of your site!
We accept USDT TRC20 only with payment in advance.
If you are interested in working with us or have other advertising offers, email us at betzoid@wpnt.agency and we will get back to you soon.